E3 2021 has come to an end, and the dust has finally settled. As gamers around the world take a rest after all the content that was consumed, we at Boss Rush Games are excited for the titles that will come our way. From Tiny Tina's Wonderland to The Legend of Zelda: Breath Of The Wild 2, there were so many reveals that took our breath away and made us scream with glee while some left us perplexed. The time has come to evaluate E3 2021; but first, let's take a quick look back at some of the presentations.
Ubisoft opened E3 by showing off Tom Clancy's Rainbow Six Extraction. Previously known as Rainbow Six Quarantine, the name had to be change due to the pandemic that happened last year. They followed it up with Rocksmith+. It's a subscription service that will help you learn how to play a real guitar with some classic songs. They also announced a new IP titled Riders Republic, where you'll compete in various extreme sports in an arcade way. Far Cry 6 and Just Dance 2022 made an appearance but the show stopper was Mario+Rabbids: Sparks Of Hope. With a change of gameplay. this sequel focus more on the galaxy that Mario and his friends will have to explore, fight, and defeat evil across space. Overall, Ubisoft had a modest showing. Not much that wowed gamers, but they had a strong line up of titles coming to your platform of choice.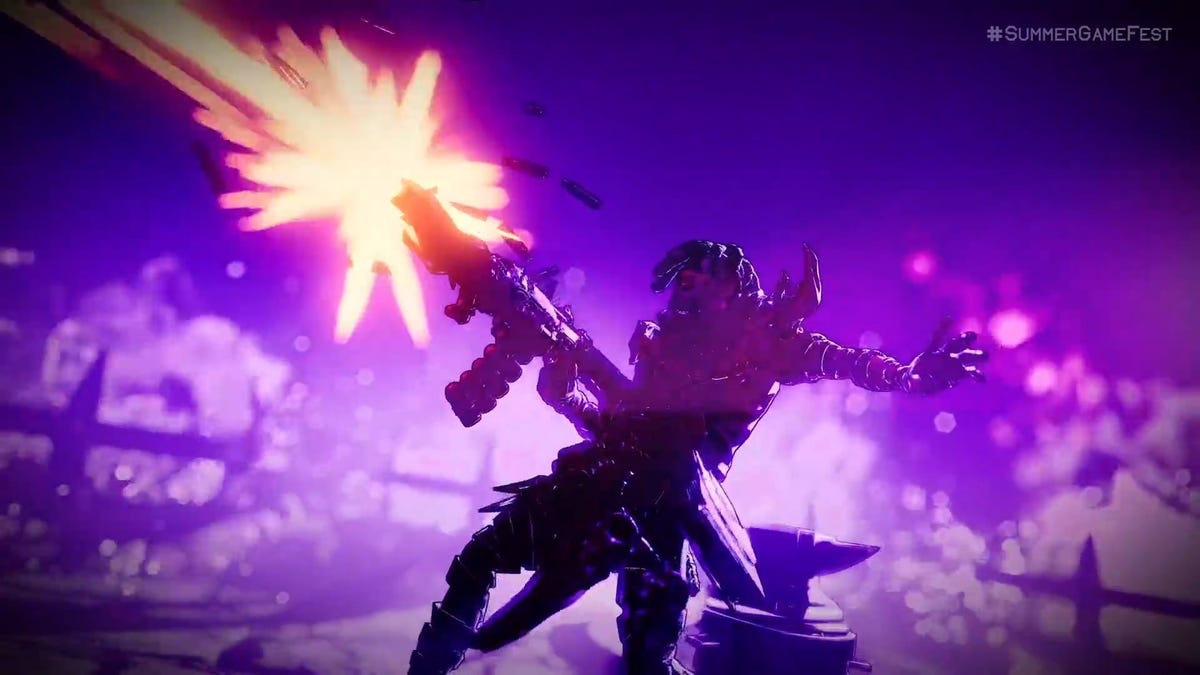 Gearbox presented a short showcase that really offered nothing to discuss. CEO of Gearbox, Randy Pitchford, was on the Borderlands movie set interviewing people and walking around. We saw the same reveal trailer of Tiny Tina's Wonderland that was shown at Summer Game Fest. Tribes Of Midgard came next which seem to be a fun action RPG with friends. Godfall was revealed to come to PlayStation 4 with many speculating that low sales of the PS5 being the reason. Lastly, they announced Homeworld 3 with no gameplay, CGI trailer, or artwork. It felt lackluster and like Gearbox didn't try to have something to wow us. This show didn't contain any good parts (get it? Contain? Parts? Gear?….Box….ok, let me walk away slowly).
Square Enix presentation was baffling in a polite way. The showing of Guardian of the Galaxy as a single player campaign made it look interesting and fun to play. Though many felt that Square spent too much time on it, people got the feeling that this direct would be padding with nothing of importance. We got updates for Marvel Avengers coming our way, along with some mobile content for Final Fantasy and Hitman, a quick reminder about Legend Of Mana releasing soon, and a little talk about Life Is Strange: True Colors and the remaster collect happen. They ended the show showing Stranger Of Paradise: Final Fantasy Origins, developed by Team Ninja, and announced a demo only on PS5 that's available now. Although the developers behind Babylon's Fall talked about the game, the biggest shock and probably most disappointing part of E3 was the reveal of the Final Fantasy Collection coming to mobile and Steam. The reactions around the world are astonishing.
Capcom showed four titles with a bigger highlight on The Great Ace Attorney coming out. Bandai Namco focused on House Of Ashes, part of The Dark Pictures Anthology. Take-Two had a panel on diversity. The PC Gaming show 2 hour presentation had a lot of indies and interesting tech coming and Warner Bros. showed off more of Back 4 Blood.
Microsoft came big with 30+ titles with some coming to Gamepass day one. Yakuza: Like A Dragon is available now on GamePass. Bethesda announced 4 new games with Redfall taking the cake as one of the most interesting reveals for Microsoft. Forza Horizon 5 looks drop dead gorgeous for Xbox One and Series X|S coming out this year. What really won people over was the debut look of Halo Infinite Multiplayer in action. The lighting, shading, game play, environments, and even capture the flag, had fans of the series and viewers intrigue and jumping for joy. All in all, it was one of Microsoft best presentations in years and made people lean more into wanting a Series X|S and GamePass.
As we all came down from Cloud 9 after the experience of Microsoft presentation, Nintendo was waiting with anticipation and calm to show us their 40 minute Nintendo Direct. If you have seen the anime Food Wars, you'll understand why all our clothes blasted off our bodies. The Direct fed us some food that was too good! Kazuya in Super Smash Bros. Ultimate set the tone right with hype and comedy. We're getting a remake of Advance Wars in Advance War 1+2: Re-Boot Camp. Fatal Frame: Water Of Black Maiden is seizing the moment to scare Switch owners. The big take away though was that Metroid Dread is real and looks marvelous in action. Many thought we weren't getting a Metroid game and sneaky Nintendo dropped it on us. The one game though to end E3, and to this very day being analyzed and debated, is the short trailer for Breath Of The Wild 2. Talk about anticipation for this fascinating, yet curious game we don't fully know yet! A lot of the Boss Rush Team have their own theories, and its great to see what could happen in this game.
Overall, E3 had so many trailers and games we all want and can't wait to play. The diversity of games ranged from casual to the hardcore, and players will be satisfied once its in their hands. Though there were some moments that let some of us down, I can easily say that I came away from E3 hyped about what's to come in the fall and winter this year, and for 2022 and 2023. With Sony not having a show, many might feel that this was a mediocre E3; but for me, I came away with a lot of games that will keep my wallet hurting and will offer new experiences and skills to gain.
With that said, the Boss Rush team thanks you all for reading our articles and watching the video reactions. Thanks to the writing team and video production for all the hard work they put into bringing you the latest and greatest E3 coverage. We will see you all next year for E3 2023!!! WOO-HOO!
Boss Rush Staff E3 Rating: B+
Do you agree or disagree with this review? Let us know in comments or on our Discord.