Today, The Pokémon Company delivered a new Pokémon Presents that featured some updates to titles that are currently available and revealed new information on Pokémon Legends: Arceus and Pokémon Brilliant Diamond and Pokémon Shining Pearl. It's a bevy of Poké-news, so put on some Poké-gear, and let's head into this adventure.
Pokémon Unite
The presentation started with an announcement that Pokémon Unite will release on mobile on September 22 with pre-registrations available today. You'll be able to cross-play with Nintendo Switch users. If you decide to pre-register now, there's a chance to receive a special Pikachu license at 2,500,000+ registrations and if the game hits 5,000,000+ registrations, you will receive the Special Style Festival: Pikachu Holowear outfit. 
For Nintendo Switch users, if you log into Pokémon Unite by August 31, you'll receive the Unite License: Zeraora. You'll also be able to use this in the mobile version if you link accounts. There's also two new Pokémon being added in future updates. Mamoswine from Generation IV of Pokémon (Diamond/Pearl/Platinum) and Sylveon from Generation VI (Pokémon X and Y). There's no official date for their release at this moment, but be sure to hear more later in the year.
Pokémon Cafe Remix
Next up, Pokémon Cafe Mix is being revamped and renamed as Pokémon Cafe Remix. In Cafe Remix, you'll have new puzzles and elements to use. There will be new Pokémon and outfits to obtain, with new ways to level up your Pokémon of choice. Pokémon Cafe Remix will be available this Fall.
Pokémon Masters EX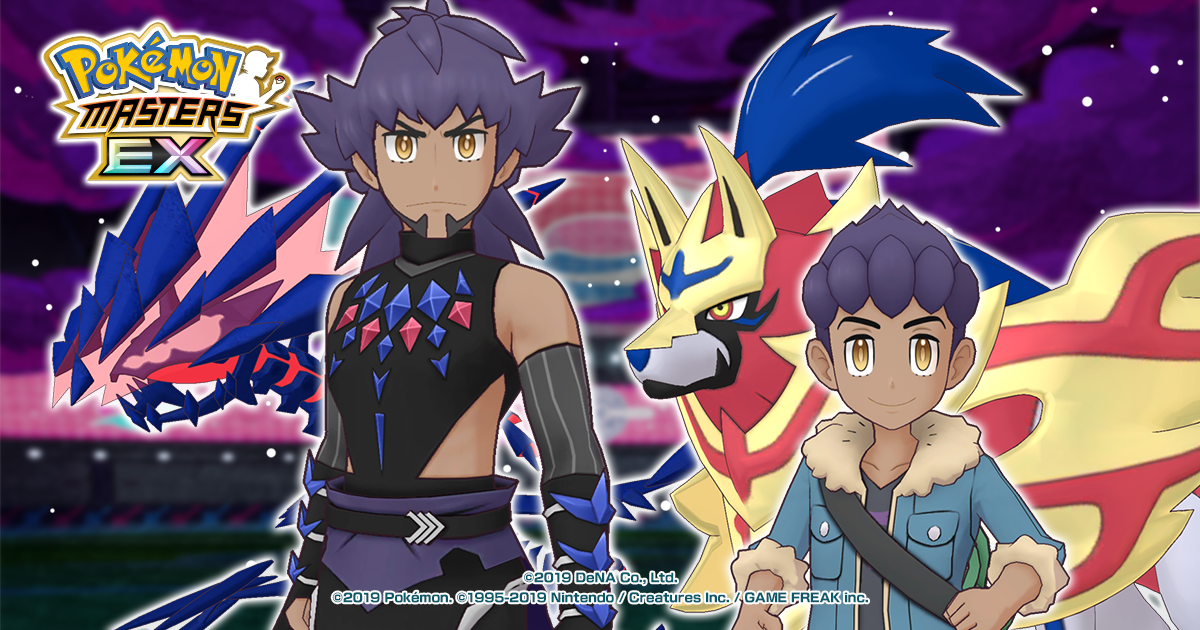 Pokemon Masters EX is celebrating its two-year anniversary. With this celebration, The Pokémon Company is including Dynamaxing from Pokémon Sword and Shield. Along with that, it is bringing Sygna Suit Leon and Eternatus to the game. If you log in to the game, you can scout up to 100 sync-pairs at no cost. Daily 10-pair scouts are also coming to the game. Three legendary events will also come at once, so stay tuned to see the legendary Pokémon arrive to the game. That's not all! On August 29 at 11pm PDT, you'll be able to get a Master outfit that allows you to sync-pair with Reshiram!
On September 15, the villain event will start with a prelude that starts in Kanto. This will be the new story arc for Pokémon Masters EX as more villains will invade and achieve their nefarious plans. The events are available now in Pokémon Masters EX with the villain even starting next month along with more to arrive in the future.
Pokémon Go
Next up was Pokémon Go, with the announcement that the new Pokémon from the Galar region will drop this friday, August 20, at 10am; they will be available until August 31 at 8pm. You'll be able to see some Pokémon like Wooloo, Skwovet, and Falinks in the game. You'll also see Legendary Pokémon in five-star raids–Zacian will be one of them in the first 24 hours of the update. Zamazenta will replace Zacian on August 26 and be available until September 1.
Pokémon Brilliant Diamond and Shining Pearl
The Pokémon Company presented more details for Pokémon Brilliant Diamond and Shining Pearl by showing new areas, outfits, and depth for the game. One of the highlights was a new area called The Grand Underground where you'll dig and find Pokémon statues. You'll also be able to obtain Pokémon that aren't existing anywhere in the land. You'll also be able to dress your characters with new outfits, and you'll be able to interact with other Pokémon players online. Pokémon Brilliant Diamond and Shining Pearl releases this year on November 19 for Nintendo Switch. Along with the games, a special Nintendo Switch Lite edition will also release.
Pokémon Legends: Arceus
The final update was for Pokémon Legends: Arceus. This time, the company revealed more about the gameplay, story, and new versions of existing Pokémon. It also features different starters from past Pokémon games. The company also showed off some angrier Pokémon that you'll have to battle when they are consumed with rage. 
The new Pokémon look incredible. There was Wyrdeer, who has respect among the people in the Hisou region. Next up was Basculegion, a fish that absorbs the souls of perish fish Pokémon who weren't able to make it through the journey upstream. Hisuian Braviary and Hisuain Growlithe are Pokémon who have adapted to the environment and have gained new powers you can use once you have captured them. Pokémon Legends: Arceus will be available January 28, 2022 for the Nintendo Switch; pre-orders are available right now on the eShop.
Final Thoughts
With this 30 minute presentation, the Pokémon company delivered a lot for new and old Pokémon fans. With Pokémon Legends: Arceus being the highlight of the show (and having a better reveal), it seems that the Pokémon franchise has a lot to offer. So go and throw that Pokéball and catch the presentation below: 
What announcement caught your eye? Let us know in the comments or on our Discord.
Source: The Pokémon Company