As 2022 kicked-off with some excellent titles, we know we're in for the ride of our lives for the next couple of months. With Nintendo's Pokemon Legends: Arceus, Dying Light 2 and Elden Ring to grace themselves on our consoles and PC, and Sony gearing Aloy to deliver a bigger adventure and experience in Horizon: Forbidden West, we have a lot on our plate to eat. Surprisingly, it's been quiet on the Xbox front when it comes to new releases. All that will change though as a lot of titles they announced are planned for launch. With all this activity, which developer do you think will stand out from the crowd this year?
One developer has taken my anticipation to a new level, and I believe they will truly shine in 2022. Now, it won't be the quantity released from this developer but the quality they consistently execute. Looking at the developer's history, their releases have been critically acclaimed and/or noted for trying something different. They never were about financial greed but more about giving players the best creative ideas that truly feel original and moving in the story while balancing the game play.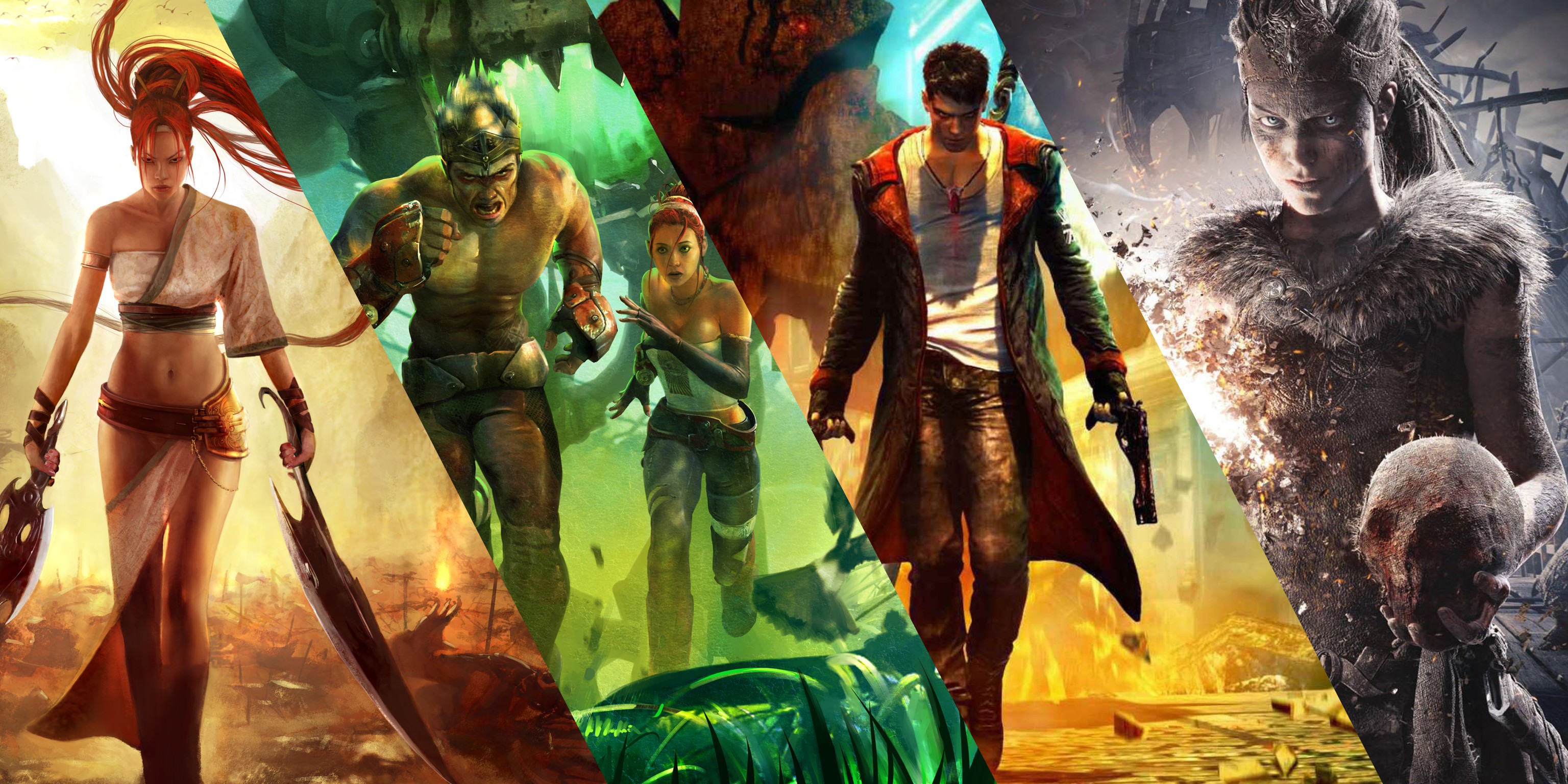 The one developer who will shine this year, so long as their aren't any delays, is Ninja Theory. With Senua's Saga: Hellblade 2, planned for a release in 2022, and another project in development, I think Ninja Theory will shine, and people will take notice of their work. Ever since Heavenly Sword on PlayStation 3, Ninja Theory has delivered some of the best cinematic games from an independent developer. Following up with Enslaved: Journey To The West for Bandai Namco (it was Namco at the time) and DmC: Devil May Cry, the supposed retelling and reboot for the Devil May Cry series for Capcom, Ninja Theory took risk to bring interesting, fun, and addicting game play and stories that left players with memorable moments.
When their first independent title was known just as Hellblade at the time, the first announcement happened at Sony's Gamescom media briefing on August 12, 2014. We didn't know what they were planning, but when the trailer was shown, we knew this dark fantasy adventure was going to be more than their usual flair. As time passed, we finally got to see the complete vision for Hellblade: Senua's Sacrifice. What pushed it forward was that all the profits from the game sales were donated to Rethink Mental Illness.
With Senua's Saga: Hellblade II on the horizon, Ninja Theory seems to be on a promising road to having not only a Game of the Year nomination but also other awards that will come their way. They'll finally get the recognition certain gamers believe they deserve. They truly worked hard over the years, and when they were purchased by Microsoft, I personally was shocked but was happy that they would still be around to make games.
Ninja Theory has been a developer that I've loved and respected because of the games they produced. I always rooted for their games to succeed, and with the backing of Microsoft, I truly feel that Ninja Theory will push their hardware to a new level in visuals. With the recently announced Project Mara, Ninja Theory is on track to not only shine this year, but for the future in the video game industry.
Have you enjoyed Ninja Theory's games? What developer do you think will shine in 2022? Let us know in the comment section or on our Discord. You can join us also by scanning the QR code below.
Image Sources: Ninja Theory