Sony had a massive presence at CES this week, revealing their next iteration of PlayStation VR, games like Horizon Call of the Mountain, and other tech. They also showed off an exclusive clip of the Uncharted, the upcoming film starring Tom Holland and Mark Wahlberg based on the popular video game franchise of the same name.
The clip shows Holland's Nathan Drake on a cargo plane mimicking the famous set piece from the third game fighting his way through some enemies then getting tossed from the plane attached to a bunch of cargo containers.
Here's the official synopsis of the movie:
"Street-smart thief Nathan Drake (Tom Holland) is recruited by seasoned treasure hunter Victor 'Sully' Sullivan (Mark Wahlberg) to recover a fortune lost by Ferdinand Magellan 500 years ago. What starts as a heist job for the duo becomes a globe-trotting, white-knuckle race to reach the prize before the ruthless Moncada (Antonio Banderas), who believes he and his family are the rightful heirs. If Nate and Sully can decipher the clues and solve one of the world's oldest mysteries, they stand to find $5 billion in treasure and perhaps even Nate's long-lost brother…but only if they can learn to work together."

Sony Press Release for Uncharted, CES 2022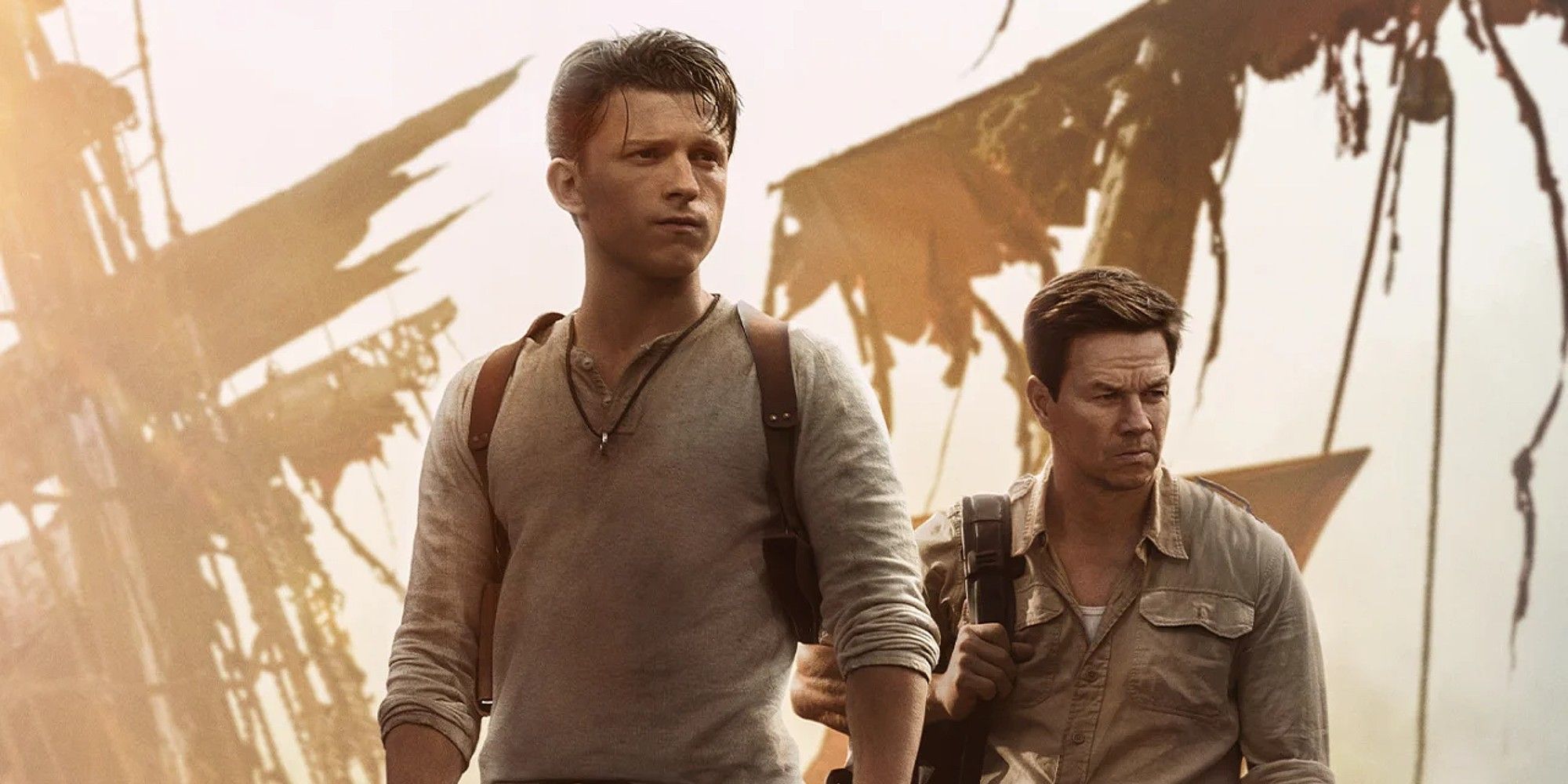 There is a lot of concern with this movie but there is also a lot to be excited for. A lot of Indiana Jones and Tomb Raider wrapped in Uncharted's DNA. I am always up for a fun adventure movie, even if it's mediocre at best. Uncharted hits theaters on February 18 with upgraded versions of Uncharted 4: A Thief's End and Uncharted: Lost Legacy hitting PlayStation 5 on January 28.
Are you excited to see Drake and Sully on the big screen? Let us know in our Discord or Facebook group!
---
Listen to Cross Roads: The PlayStation Podcast
If you want to hear more about PlayStation and the current slate of games, news, and more, you can catch Cross Roads: The PlayStation Podcast at 8PM ET on Twitch.tv/Exodus803 or on YouTube and Podcast Services on Thursday mornings. Thanks for Listening!
Watch or listen to Cross Roads: The PlayStation Podcast wherever you consume your podcasts
Anchor | Apple Podcasts | Spotify | Google | Overcast | Pocket Casts | Twitch
Listen to The Boss Rush Podcast
If you want to hear more about video games, gaming culture, and other topics of the video game industry, you can catch The Boss Rush Podcast live on Wednesday Nights on Twitch at 8:30PM ET / 5:30PM PT or on Monday mornings at 7AM ET on YouTube and podcast services everywhere. Thanks for listening!
Anchor | Apple Podcasts | Spotify | Google | Twitch | Overcast | Pocket Casts